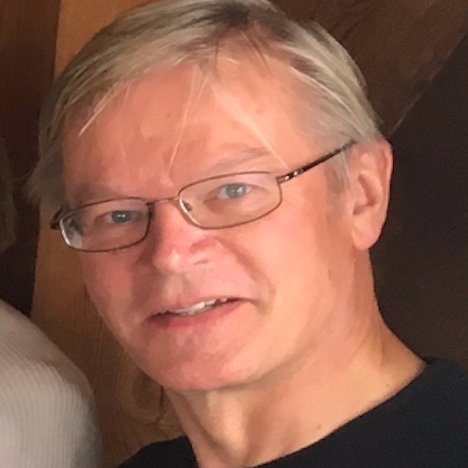 I am electronics engineer.  
I graduated from Trinity College Dublin in 1978,  and subsequently completed my PhD in the Computer Science Dept. in 1983.  
I then spent a year working as a civil servant and advisor in Brussels for the European Commission's ESPRIT programme.  
Returning to Ireland,  I was on the faculty of the Computer Science Department of Trinity College until 1991.
I then co-founded and became CEO of IONA Technologies headquartered in Dublin, Ireland.  Starting with an initial investment of just €1,250 each,  Sean Baker, Annrai O'Toole and I grew IONA,  without any venture capital – no fund wanted to invest in us.  We did eventually take a minority investment from Sun Microsystems in Mountain View in 1993.  
I was CEO,  and also the lead architect and developer for our product Orbix.  
We took the company public in 1997, using Lehman,  in what was then the fifth largest IPO ever in the history of Nasdaq.  
At one point during this period,  IONA was one of the largest top ten software companies by revenue in the world,  having over 1,200 staff in 22 offices worldwide.  
I retired as CEO and Chairman in 2000,  but subsequently returned as CEO from 2003 until 2005 to rebuild the company.   I then stayed in a non executive role on the Board.
The Company was sold in September 2008, using Lehman:  the deal was completed in the week just before Lehman imploded!
I have served as chair of various technology companies and Irish national policy groups.
I served for a time as a non executive director of both Chaco and Baltimore Technologies in the early 1980s,  both of which were serving the Irish consultancy services market;  and on the board of CR2 from 2001-03,  an e-banking channels company.  
I served on the board of Sepro Telcom, with its rating technology,  and including its exit to Opennet in 2003; and on the board of LeCayla,  a SaaS billing services company for ISVs,  including its 2008 exit to Opsource in Santa Clara.  
I was chair of Cloudsmith,  which provided support for "dev-ops" and deployment to the cloud,  from its founding in 2006 to its successful sale to Puppet Labs in 2013.  
I was chair of Sophia,  a semiotic based ad tech company, from 2010 through to its sale to Boxfish in 2016.
I was a member of the board of Hypergrid (formally Gridstore),  based in Mountain View, from 2010 until 2018.
I have an interest in China and was the founding chair of the Ireland China Association.
I am a former chair of UNICEF Ireland for seven years until 2008;  former chair of the Irish Brain Research Foundation for three years,  including overseeing its merge into the Irish Institute of Clinical Neuroscience in 2005;  former chair of the Irish Management Institute for six years until 2009; former chair of the Community Foundation of Ireland; was chair of the Dublin Chamber of Commerce e-City working group;  and founding chair of the Government's Expert  Group on Future Skills.  
I have also served on the IBEC national council and on its ICT Ireland;  the advisory board to what is now the DCENR (Dept. of Communications, Energy and Natural Resources) for the nationwide provision of "open access" metropolitan area networks in towns and smaller cities;  the board of Trinity College Dublin and,  separately, its Foundation Board;  the board of Science Foundation Ireland;  the board of UUTech,  the technology spin-out arm of the University of Ulster in Northern Ireland; and the business advisory board of Georgia Tech. Ireland.  
I was chair of CTVR, a research initiative in advanced telecommunications,  for six years.
I was President of Engineers Ireland,  the professional body for Engineering in Ireland  in 2009-10.  
I was a member of the Innovation Taskforce,  an advisory group established by the Taoiseach (Irish Prime Minister),  which reported to Government in February 2010.  I was a member of the consequent Implementation Group to oversee execution of the Taskforce recommendations,  until the change of Government in March 2011.
In 2012, I was a board director and advisor to the World Irish project headquartered in Dublin,  an initiative by John McColgan (of Riverdance fame) to link those interested in everything Irish worldwide.
I was the founding chair of the Science Gallery,  an outreach initiative for young adults,  first as chair of the fund raising board in 2007;   and then chair of the governance board since the Gallery opened in 2009 until October 2012
I was then founding Chair (since 2012) of the Science Gallery International to bring the Science Gallery (see above) concept to a number of other cities around the world – see our video.  I stepped down from Science Gallery International at the start of 2019,  having been involved in the Science Gallery movement at that point for 12 years!
From January 2013 to March 2016 I became chairman of the Northern Ireland Science Park Connect Initiative in Belfast.
I have also served on various award and competition panels,  most recently as the Chair of the judging panel for the 2012, 2013, 2014, and 2015 Dublin Chamber of Commerce's David Manley awards and also as Chair of the judging panel of 2013, 2014, 2015, 2016, 2017, 2018 and now 2019 Irish Times Innovation Awards.
Since December 2011 I have been informally working with the Atlantic Bridge technology investment team,  many of whom I have known and respected for many years.   In early 2016 I became a partner at the firm,  and am now running the University Bridge Fund (targeting spin-ins and spin-outs) with my business partner Helen McBreen.  In conjunction with portfolio of the University Fund,  I am currently also a member of the boards of Ambisense, Coras, Kastus, Volograms and Data Chemist.
Since autumn of 2018,  I am involved with a New York based start-up,  currently in stealth,  working in the area of algorithmic trading.
I published my first ebook and paperback in February 2017,   as a set of edited reminiscences on the life of Professor John Byrne,  the founder and former Professor of Computer Science at Trinity College Dublin.
In 2001,  Trinity College Dublin honoured me with a Doctor of Science (DSc).  In the same year I became a Fellow of Engineers Ireland,  and was awarded the Gold Medal for Industry by the RDS.
I am an occasional opinion writer for the Irish Times newspaper.  I blog regularly here. I tweet @chrisjhorn.  My LinkedIn profile is here.